The Dream Practice Revolution begins. This site and these blogs will serve as a resource for getting you out of school and building the practice of your dreams. There are many options when graduating and whether you decide to intern, associate or open your own doors this site will be important tool to make sure you make it happen successfully.
This place will also be what you make it. I have been out of school for 6 years and believe me so much has happened that I have no idea what i was thinking while in school…maybe I wasn't. So please be active, make comments, ask questions. If I don't know the answer chances are someone on this site will. It's free. Share away.
Please subscribe, that will keep you in the know and you mind sharp.
Don't let life happen to you….make it happen…click on the image below!
Darren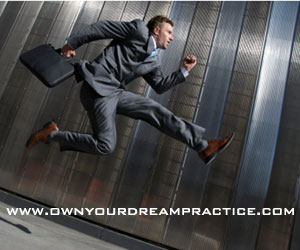 1 Comment for this entry