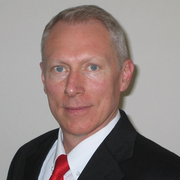 The Blair Chiropractic Society is honored to have Dr. Dan Murphy speak at 2008 Blair Chiropractic Conference in Dallas, Texas, September 26-27. I had the amazing opportunity to listen to Dr. Murphy present his material on the importance of the Upper Cervical Specific at this year's Spring for Life at Life West Chiropractic College. I was on the edge of my seat. This man has an unbelievable ability to retain, assimilate and present the latest review of research in a way a 5th grader could understand!
You are not going to want to miss what this year has to offer. Dr. Dan Murphy will present the latest Upper Cervical Chiropractic research it a way that will both captivate and blow you away! Watch carefully though as he moves fast! Future Health is sponsoring our Blair Office of the Future where we will have a mock up of the Dream Office of tomorrow.
This years Conference will be held at the Sheraton in Dallas. Please go to www.regonline.com/blair2008 to register. The Sheraton hotel can be reached at (214) 922-8000. You can also call (800) 325-3535 for toll free central reservations.
As of this post I have 7 student spots left for FREE lodging! Please register soon to take advantage of 3 nights free lodging. Go to www.regonline.com/blair2008

Darren…
2 Comments for this entry