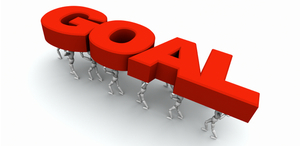 So much of success can be linked directly linked to what you think about. Dr. John Demartini says "What you think about, you bring about." So much of what we think about is stimulated by the environment we are in and the conversations we are having. The whole reason I set up this blog was to have a constant flow of information that would stimulate constructive successful thinking. This Chiropractic Blog has sparked so many offline discussions that I thought it was time to bring them online. Some of the best debates have happened because of what is written about here and I believe we could all benefit from those discussion.
The Dream Practice Community – born Saturday, August 16th, 2008.
This community will serve as the perfect playground to simmer down ideas into ideals. This alliance will specifically bridge the gap between successful Chiropractors in the field with the eager Students in school ready to get a jump start on their dreams. As students, you should think of this as your Dream Team that will help you explode into practice. As a Doctor, think of it as a way to give back to the students and make sure our profession moves forward by making sure our offspring get out into practice successfully.
By Invitation Only
This is a closed network. Only Students and Chiropractors with a strong desire to take things to the top will fit this group. I have sent out an initial invite to those that have been most active so far. Please only invite those you know that would have an elevated desire to participate. If you are reading this Chiropractic Blog and feel like you would be a great fit for the group you may apply by sending me an email at drdarrenwhite@mac.com
Let's keep the discussion going,
Dr.Darren White
2 Comments for this entry