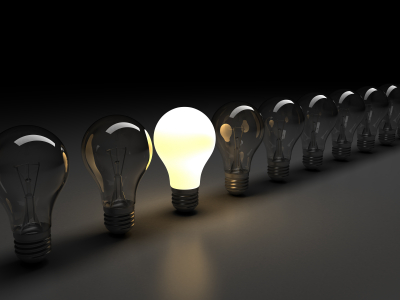 Your office team is one of the most important pieces of a successful chiropractic office. Seeking out the best team players may even be harder than getting new patients. Traditionally we put an add in the paper or at local colleges. Then we sift through dozens of applications, all of which look vaguely familiar since they all used some hot template off of the internet. In fact their cover letter even says that they have always dreamed of a career in "Chiropractory." Then you pick out a couple you like and try to schedule them for an interview. Each Interview last 40min to and hour. With no success after 6-8 painful interviews and still trying to figure out why the candidates are so totally different from the resume, you dig in to the pile and set up a few more. Now that you realized this is turning into a full time job you just settle for the next person through the door. Ouch!!!
The Dream Interview
Put an ad on CraigsList. Wait until you have 30 or so applications. Don't read a single resume. Call them all and schedule them for a Group Interview. Hire the super star.
How it Works
We like Craigslist. This is an online classified website that has climbed its way to the top here in Seattle and many other cities. Try this first. In most cities it is FREE and attracts a young and vibrant crowd. Your ad should be short and sweet. Stay away from usual garbage and write something original.
Once the ad has been approved you will see a river of resumes like never before. Within 2-3 days we will have 40-50 resumes. No need to read any of them because they are all nothing like the actual person behind it. They just represent what the person thinks you want to hear and on top of that is usually just taken straight from www.get-a-job-with-this-resume.com(not a real site). Call each resume and invite them in for a group interview which will last about an hour. Ask them to bring an additional copy of their resume along with a hand written copy of their 1, 3, and 5 year goals. This little exercise lets us know if they were listening and can follow through. We also get a chance to really see what they are up to because a resume doesn't inform you that a person's dream is to study spelunking in Germany in 2 years!
Testing, Testing, Testing
When the candidates arrive at the office take their resume and goals then hand them a standard application along with a personality test and specifically ask them to fill in the salary desired section. You should even highlight that section. We are simply just not going to pursue $80,000 Front Desk person! The personality test we use is called the LEAD. It breaks a person down into their strengths for Leader, Expressive, Analytical, and Dependable. You can imagine that every position in the office would be better with a certain personality profile. In this example we are hiring a Front Desk team player and therefore having someone that is expressive and dependable would be an excellent choice. If you were hiring a Billing person, making sure you have an analytical, dependable would be better.
Tell Them What You Are Going To Tell Them
Once they are all seated and have handed you their resume, goals, application and personality test it is time for your introduction.  First, introduce yourself and any staff that may be present.  Over the next 40 min discuss the chiropractic story and mission, outline the job description and describe the perfect person.  Let them know that at anytime they may leave if not interested.  Allow  for the opportunity to answer questions then ask them to each stand up and introduce themselves and mention something unique about themselves.  This way you can evaluate their confrontation / interpersonal skills.
Lastly let them know you will call within 24hours for a followup interview and if they don't hear anything then we have filled the position.
Hire The Super Star!
Call 2 of your favorites and set up 10 minute interviews.  You should be able to get right down to business in this interview and choose the right super star!
Please comment below with your favorite interview questions.
Onward and Upward,
Dr. Darren White
6 Comments for this entry