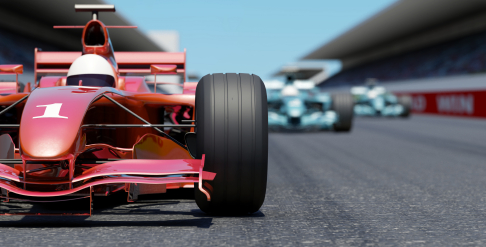 This post was inspired by the book, it's not the BIG that eat the SMALL.. it's the FAST that eat the SLOW, by Jason Jennings & Laurence Haughton
We are experiencing a Global Unwinding and though the President passed a massive economic bailout a week ago the market continues to spiral down. We are in the biggest economic crisis we have ever seen in our lifetime and the most powerful person in the world made a huge decision and it will take weeks to even notice and years to recover fully.
As small business owners we have the ability to make a decision in the morning and see the effects in the afternoon. There is no campaigning, politicking, voting or winning anyone over, you just make the decision and it is done!
The trouble is we can suffer from analysis paralysis if we stew over the decision too long. I have stewed over many decisions for months even years then when I finally made the decision the results were immediate and explosive leaving me feeling like, Duh!
It's not the BIG that eat the SMALL… it's the FAST that eat the SLOW
In order for us to be able to make these decisions FAST we should all adopt a set of Guiding Principle's. Then when making a decision only one question needs to be answered, "does it fit our Guiding Principles?" We can then quickly run the decision that needs to be made through these principles and swiftly arrive at the appropriate answer.
Schwab's Guiding Principles
Is it fair and responsive to our customers?
Does it respect our fellow employees and the spirit of teamwork?

Are we striving relentlessly to improve what we do and how we do it?

Will it earn, and will we worthy of, our customer's trust?

Will it reinvent the business?

We are willing to risk short term revenue to do the right thing for the customer and ensure long-term success.

Will we own the technology?

Does it leverage the brand to build trust?

Will it create and nurture a spirit of innovation?
When Schwab's CEO was presented with the idea online trading and saw a demonstration of a online transaction he didn't have to think too much about it. Quickly running this revolutionary idea through their guiding principles they KNEW they could act FAST. Now, almost all financial institutions offer online trading.
What Are Your Guiding Principles?
One of the most important things you can do as you start out is fashion these principles. Your success is directly a result of what and how fast you make decisions. Below is a list of some of mine:
Is it in alignment with the concept of Innate Intelligence?

Does it provide for an exceptional Chiropractic experience?

Does it distinguish us in the marketplace?

Can it be explained in one or two sentences?

Is it consistent with how we would take care of our own family?

Does it have at least 30% Return on investment?
These are just a few of our company's Guiding Principles, please add yours below in the comment's section.
Onward and Upward,
Dr. Darren White
2 Comments for this entry