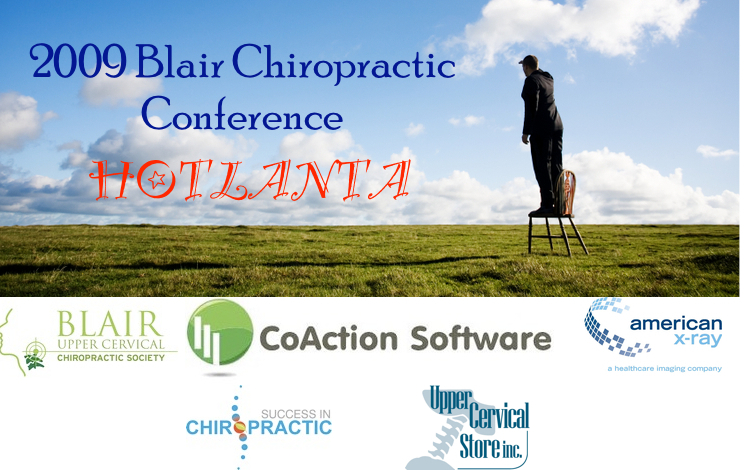 2009 Blair Chiropractic Conference
Powered by PRINCIPLE
Atlanta, Ga
Sept 18-20, 2009

September is just around the corner and we are preparing for the most powerful weekend we have had at any Blair Conference.  Year over year the energy and excitement just gets better and this year is already no exception.
Again this year The Society is focused on making the Conference the best value of the year.  You pay the regular price of one of our technique seminars and we throw in the technique seminar, powerful speakers, awesome networking opportunities and a  huge banquet all while extending deep discounts to the Blair Society's partnerships like Coaction Software, American X-Ray and the Upper Cervical Store.
Register at
FREE LODGING FOR STUDENTS!
As always the Blair society has a strong commitment to the students.  The Society will again offer the first 40 student who register, free lodging for 3 nights!  This year we are staying at a BRAND new "W" Hotel!  The W Hotel is a very hip, swanky hotel located in downtown Atlanta.  You won't be disappointed. Register right now there are only a few spot left!  www.regonline.com/blair2009
2 Comments for this entry