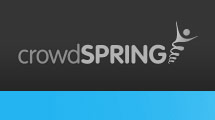 In preparing for the newest practice to open in Redmond, Washington, we had to create a logo for the new office.  This step is very important for your Chiropractic success because it is the foundation of your brand.  The look, tone and feel of your image will be a direct extension of your logo.  Conventionally, most people consult a graphic designer who will attempt to capture your wishes in a brief interview and present back maybe 2-5 different logo concepts.  The next step would be to decide on one of those concepts and then you will have 2-3 revisions to get to the final logo.  Estimated investment…$500 – $2000. Estimated time 1-3 weeks.  Results…limited.
The Dream Logo
Hire a team of 50 graphics designers who will present 89 concepts and allow for as many revisions as you like. Once you choose your favorite they deliver it in as many different formats as you like.  These graphics designers come from all over the world bringing different ideas from their own culture and experiences.
Collaborate with the World
We posted our project on a website called www.crowdspring.com.  This website allows you to post a project, assign an award/price and define a time frame for completion.  In our case the project was a logo for our latest office.  The award was 300 bucks.  The time frame was 1 week.  That's it!  During the week Dr. Endel was able to communicate to the designers and ask for revisions of the ones he was liking.  At the end of the week we had 89 concepts and Dr. Endel chose his favorite.
Which version do you like better? If you know of any other sites like this please leave them in the comments below. This was a great find.
Dr. Darren White
11 Comments for this entry