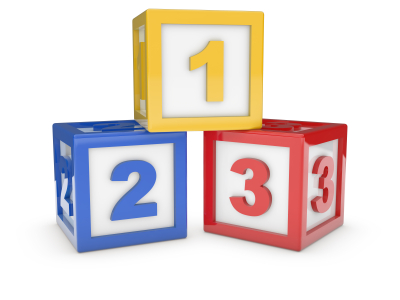 Big Practices Change the World
In Chiropractic we must master 3 domains of learning to truly affect large numbers of patients.  Most Chiropractors barely master the first 1 or 2, leaving them largely ineffective for the last and most important domain.  It is in this last and highest level that we are the most powerful when motivating patients to start and continue through our care.  In our offices we overcome the first 2 levels by mastering scripts.  Scripts are carefully thought out, well researched, precisely articulated slices of communication strung together to provide the exact experience you want to pass on to the patient.  Scripts sometimes get a bad name, as the Doctor fears being a robot; however, done properly just the opposite actually occurs.
Academic Domain
The first level we must master in Chiropractic is the Academic Domain or as we like to call it the Philosophy and Science.  Depending on the school, we mostly get this learning from our academic institutions and by reading the Green Books.  We also get this information by reading Chiropractic Publications, reviewing current research and attending seminars.  Most of us get this on our eight year journey to become a Chiropractor then we continually build on it each year.
Psychomotor Domain
For a lot of us in Chiropractic we call this the art.  This is where we apply what we learned so that we can facilitate healing.  As you know, there many different techniques in Chiropractic, most of which trying to reach the same goal, to remove interference, but we just go about it in a different way.  We learn a great amount of this in school and a great amount of this learning occurs through seminars and conferences for years to come.  This is where we are probably strongest as Chiropractors.  However it leaves us extremely myopic to the rest of what it takes to make a big difference.
Afferent Domain
This is the most important part of the patient experience by far.  This is where huge changes are made and big practices are built.  This level of learning refers to the listening, assessment, decision, and communication we must make in the moment when with the patient.   We also know every moment is different, very few patient interactions are the same.  We get different presentations, different questions, different objections, different reactions, crazy stories and so on.  Often times this domain is referred to as being present, however it is much more than just that.  Don't get me wrong, not being present is a sure practice killer.  What patients want more than anything is to know that their Doctor cares about them.  We see this when the Doctor goes through a major life stressor, their practice drops, almost always.  Likewise when they are on purpose, their practices grow, often time without doing anything different at all.  However, as we layer judgment, decision and communication on top of this we are then in the zone.  The end patient experience is that they feel incredibly cared for as you swiftly assessed and communicated what was wrong, made the correction and effectively managed their journey back to health. So why do we fail so much in this domain.
Too many Chiropractors don't own this last Domain.  They are too busy struggling to recall,  research or even make up their communication on the fly.  They are continually thinking about what they are about to say next and how to say it.  Then when they do finally get it out it has little impact as usually not even the sentence structure is correct.  The patient then loses confidence, and it is hard to retain them.
The Power of Scripts
This is where the power of scripts comes in.  Through power of scripts we are able to boil down 8+ years of  the Academic and  Psychomotor domains into precise impactful slices of communication, write it out and practice it over and over to drill this deep into our pre-cambric brains so we can recall it automatically much like riding a bike.  By doing this you leave your pre-frontal cortex uncluttered and most available to the patient visit.
You are not alone
We aren't the only ones trying to do this.  In media, it is referred to as soundbites.   In public speaking, it is called vignettes.  In presentations, it is called talking points.  In Theater, they are called scripts. For these people it becomes essential as they can easily be distracted by cameras lights, makeup, temperature, crowds, etc.
Start with something easy
We have found that there are only 12 reasons why a patient doesn't start care.  Gather all of the objection you get.  Boil them down to twelve.  Then when you have time free from distraction begin to think, research and write out the perfect response.  Then this must be practiced aloud over and over.  We do this through role playing patient visits.  Just remember how often you come home after not being able to connect with a patient, then the next morning in the shower you say to yourself "Darn, I wish I had said….."
Onward and Upward…
D…
12 Comments for this entry