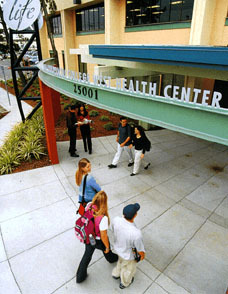 This weekend the leaders of all the Upper Cervical techniques have donated their time to unite under one roof to discuss the new Upper Cervical Diplomate program. Dr. Gerard Clum from Life Chiropractic College West has stepped up to be our gracious host and help us give this program some teeth. This two day summit will take us on an incredible journey of discovery and discussion that will truly unite all Specific Chiropractic techniques and provide for an unprecedented distinction within our profession. Things have been moving incredibly fast since this idea got some legs earlier this spring and this weekend is sure to take it to the next level. Below is how our techniques will be represented.
Blair Chiropractic Technique – Dr. John Hilpisch
N.U.C.C.A – Dr. Marshall Dickholtz
Orthospinology – Dr. Kirk Ericksen
Knee Chest – Dr. B.J. Kale
– Dr. Robert Kessinger
AO Technique – Dr. Donna Pontrello
– Dr. Stan Pierce
Follow the progress on Twitter
– check out this video if you are saying "huh?" right now
I have the honor and privilege to attend this meeting and would like to be able to keep you all in the loop as this meeting transpires. Thanks to the technology of twitter I will be sending out tweets(live updates) as the meeting progresses. You will literally be the first to hear. It will be just like you were in the room with us. Check out this video if you didn't above and still think I'm talking gibberish right now.
Don't be the last to find out! Follow me on Twitter (it's free) it is as easy as 123.
1. goto www.twitter.com
2. sign up and update your profile
3. Follow drdarrenwhite AND make sure you turn on "mobile notifications"
Twitter has always been my favorite way to communicate what's happening with the Dream Practice Blog and Dream Practice Social network. I also encourage you to follow the people below as they too have incredible nuggets to share throughout the day.
There are many other greats but this will get you started.
Never be left out of the success loop in this Chiropractic Blog again.
Onward and Upward,
Dr. Darren White
5 Comments for this entry