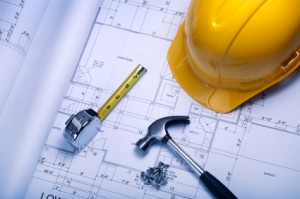 One of the biggest "surprise" expenses on my last office was the floor plans that were needed to get a permit for the build out.  The building was new construction in an outdoor town center mall.  In order to be approved by the landlord and to apply for a permit I was required to have drawings done by an architect.  This cost me $3000!  I am not sure I could have navigated around that but in negotiating future offices this would be something to make sure you don't have to do.  In fact in the Dream Practice Blueprint I recommended negotiating a space planner at the cost to the landlord.
This time around I am extremely lucky to know the landlord very well.  It's a bit of a schizophrenic relationship!  Needless to say I don't need to have architect drawings and our contractor suggested that I just draw them up!  This is where I put Twitter to the test.  Yesterday I tweeted out for a recommendation  for space planning software!  Thank you all for the great responses!
The winner was… Floorplanner.com
This online tool was the best and cheapest one that was recommended.  I have drawn up my new office design below and it took me about one hour.  It is to scale, sort of, I made a few mistakes, but it still demonstrates how easy this was.  I shot it over to my contractor and "No Worries," it is perfect!
This tool is awesome and easy to learn and share your drawings.  Since it is online, you don't need to worry about the MAC/PC platform.  It's FREE for what I did.  Of course if you want to get fancy you could purchase the upgraded version for a small fee.  Also a perfect solution for your business plan!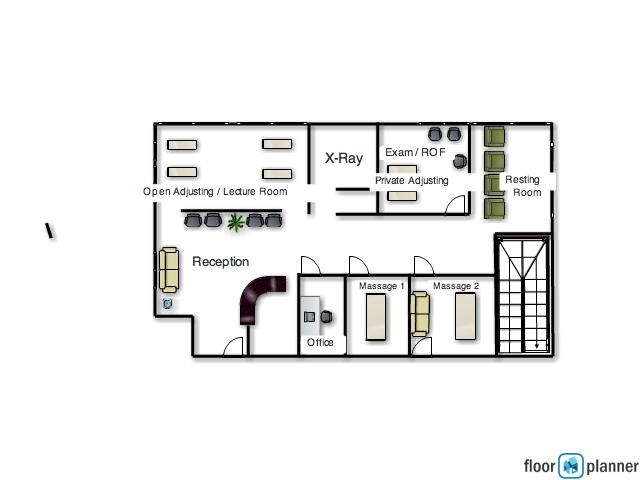 This floor plan is perfect for 2 D.C.'s and 4 Massage Therapists.  The wall behind the hot seats (chairs beside the plant) is movable to allow for health talks / lectures.
Please comment below your "Must Haves" for YOUR Dream Practice!
Onward and Upward,
Dr. Darren White
2 Comments for this entry