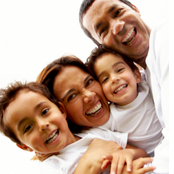 In a typical Chiropractic office there is a team of people helping you keep in touch with yours patients. They call them to remind them of appointments, they call when they miss, they schedule and they also have some procedure to stay top of mind or stay in touch so that we don't loose patients through he cracks.
You don't have that luxury. I would love to turn you on to a great piece of technology that will help stay top of mind in your patients lives AND reduce your stress.
What is an AUTORESPONDER?
An Autoresponder is an online tool that allows you to load your patient's contact information into a system that you can set on autopilot to stay in touch with your patients.
What is the Dream?
Imagine that a patient starts care with you and after their first visit they returned home only to see a personal email from you checking in on their experience with you and congratulating them on one of the most important decision they may ever make. Then each week for next 5 weeks they recieve an email detailing 1 of the 5 factors of health along with the opportunity to forward that email to their friends. Every once in a while the email also outlines an opportunity start care in the College's Student Clinic where they can receive the most advanced care at a discounted rate. Then one week in the near future you announce your famous 40min Health Talk at the College and from your list alone 20-40 pack out the room. From that you generate 10 New Patient!
Your Commitment
60min One Time to set it up ….then 60 sec per new patient to keep the dream alive.
Below are some great systems. If you use getresponse.com then you could email me any questions since that is the one I use.
www.getresponse.com (I use this one)
www.icontact.com
www.constantcontact.com
These resources all have great video tutorials. But essentially this is what it takes.
1. Sign up for an account (some are free)
2. Create a new campaign
3. Write all the emails that you would like to deliver
4. Assign a day interval that you would like them to receive it. For example email 1 day 1, email 2 day 5, etc.
5. Bam! You now have a simple campaign
From there, at anytime you can send an email broadcast. That means you write one email announcing an event or whatever and it will go out to your whole list.
You could set up an e-course for example on something you may have an expertise in. Dr. Endel, in my main office, has written a course on how to get out of clinic FAST called BE THE FIRST. This was used with an autoresponder.

Can you take me off your list!!!
This system is all permission based. That mean at the end of each communication they always have the opportunity to take themselves off the list. To us, this means the list is on autopilot. No management necessary.
Hope this was Helpful. Please comment below on how you have used an autoresponder. Share your success!
Darren
4 Comments for this entry