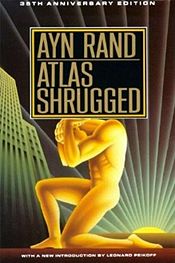 Thanks Christiana for making me pull my favorite list together.
Garbage in. Garbage out. You have probably heard that several times, but have you ever asked why? Now more then ever have I realized that you are a small product of your genes but a HUGE product of your thots. To have great thots you need to have the proper stimulation. Proper stimulation involves taking note of EVERY experience you have and making sure it puts the proper impression in your head. A while ago I shared my discipline of a Google Reader over the morning newspaper. This is just another tool that keeps great content flowing through my brain. Below is my reading list. It is not exhaustive, but merely my favorite right now and the ones that have had the most impact on my life. I have ready many books that were considered great but at that time they were irrelevant because I wasn't faced with that challenge. So this list is relevant to me now.
7 Habits of Highly Effective People, Steven Covey
The Art of the Start, Guy Kawasaki
Think and Grow Rich, Napolean Hill
The Subluxation Specific, The Adjustment Specific, B.J. Palmer
Awaken the Giant Within, Anthony Robbins
Getting Things Done, David Allen
The Game of Work, Charles Coonradt
The Greatest Salesman in the World, Og Mandino
The Richest Man in Babylon, George, Clason
One Minute Manager, Ken Blanchard
Secrets of the Millionaire Mind, T.Harv Eker
The Magic of Thinking Big, David Schwartz
4 Hour Workweek, Tim Ferriss
The E-Myth, Michael Gerber
The Success Principles, Jack Canfield
The Game of Life, Florence Scovel Shinn
The 80/20 Principle, Richard Koch
Book Yourself Solid, Michael Port
Rules for Revolutionaries, Guy Kawasaki
How to Make a Hell of a Profit and Still Get to Heaven, John Demartini
Atlas Shrugged, Ayn Rand
The book that by far has had the most impact on my life was Atlas Shrugged by Ayn Rand. This book really set the tone for my life when I was about 18.
Share the books that made the biggest difference in your life below in the comments section.
Darren
4 Comments for this entry
1 Trackback or Pingback for this entry