Please join us and celebrate Chiropractic's Birthday in HOTLANTA, Georgia.  The Blair Society has just released the student opportunity for this year's 2009 Blair Chiropractic Conference!
CoAction Software, American X-Ray and The Blair Chiropractic Society have teamed up this year to bring you the most amazing student opportunity yet.  This years conference will be in the swanky, upscale W hotel in Atlanta, GA.  You will be immersed in the most dynamic Technique seminar of the year.  You will learn the Blair Technique from Blair Instructor Icons such as Dr. Tom Forest, Dr. Todd Hubbard, Dr. Michael Lenarz, Dr. Meg Banitch, Dr.Drew Hall, Dr. Art Addington and Dr. Perry Rush all under one roof.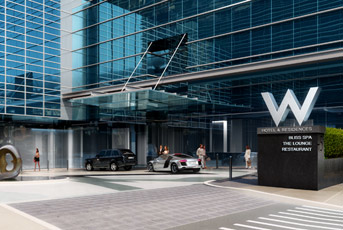 This year we are also focusing on the communicating the Blair and Upper Cervical message to create lifetime patients.  We are recruiting from outside the Chiropractic Community to present the most advanced system of communication specifically designed to stimulate a YES.  This is going to be a 2 hour workshop with specific takeaways that can be implemented on Monday.
This is also a great opportunity to mingle with the Blair Chiropractors that are out there making it happen.  Friday night we will gather in the loungy atmosphere of the W Hotel which is always a great opportunity to get to know your colleagues out in the field.
2009 Blair Chiropractic Conference
W Hotel
Atlanta, Georgia
September 18-19
FREE lodging to the first 40 registered students
Killer Banquet with an Awards Ceremony
$75
Register NOW at www.regonline.com/blair2009
As soon as we hit 40 students Molly will email you regarding room assignments.
Looking forward to seeing you all there again!  I love Atlanta!
4 Comments for this entry